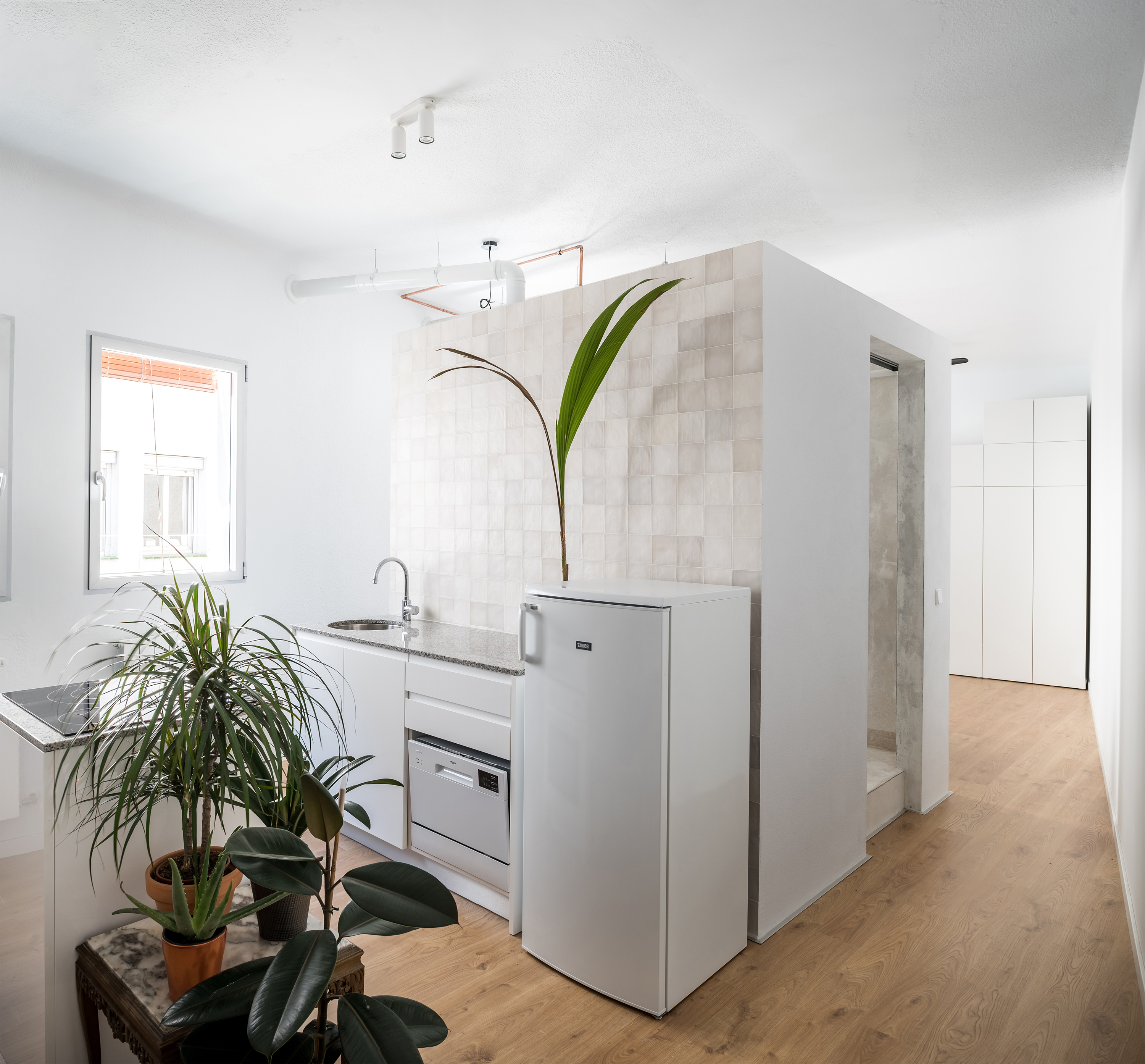 Apartment remodeling and design I 55 m2 I Madrid 2019
production: Creatio Obras y Rehabilitaciones S.L.
photo:
Amores Pictures
The project, located in the Arganzuela district of Madrid, is the renovation of Jaime´s small and haggard apartment, compartmentalized in narrow rooms, with high ceilings, thin partitions and even thinner windows.
Permanent collaboration with Jaime and the ideas considered throughout the shared creative process allowed for a productive discussion on how to articulate a single domestic room without any partitions. The main goal was to achieve a natural and fluid movement around agreed or spontaneous landmarks, originating from the speed that comes from the relations between the body and the space, rather than from the imposition of walls and doors.
Every partition was therefore demolished, and once the original conditions were reinforced and isolated, we decided to host a central volume standing at barely two and a half meters high.
The volume articulates the quotidian rehearsal around the room while concentrating all the humid areas at the center of the apartment, serving as a bathroom and as a kitchen.