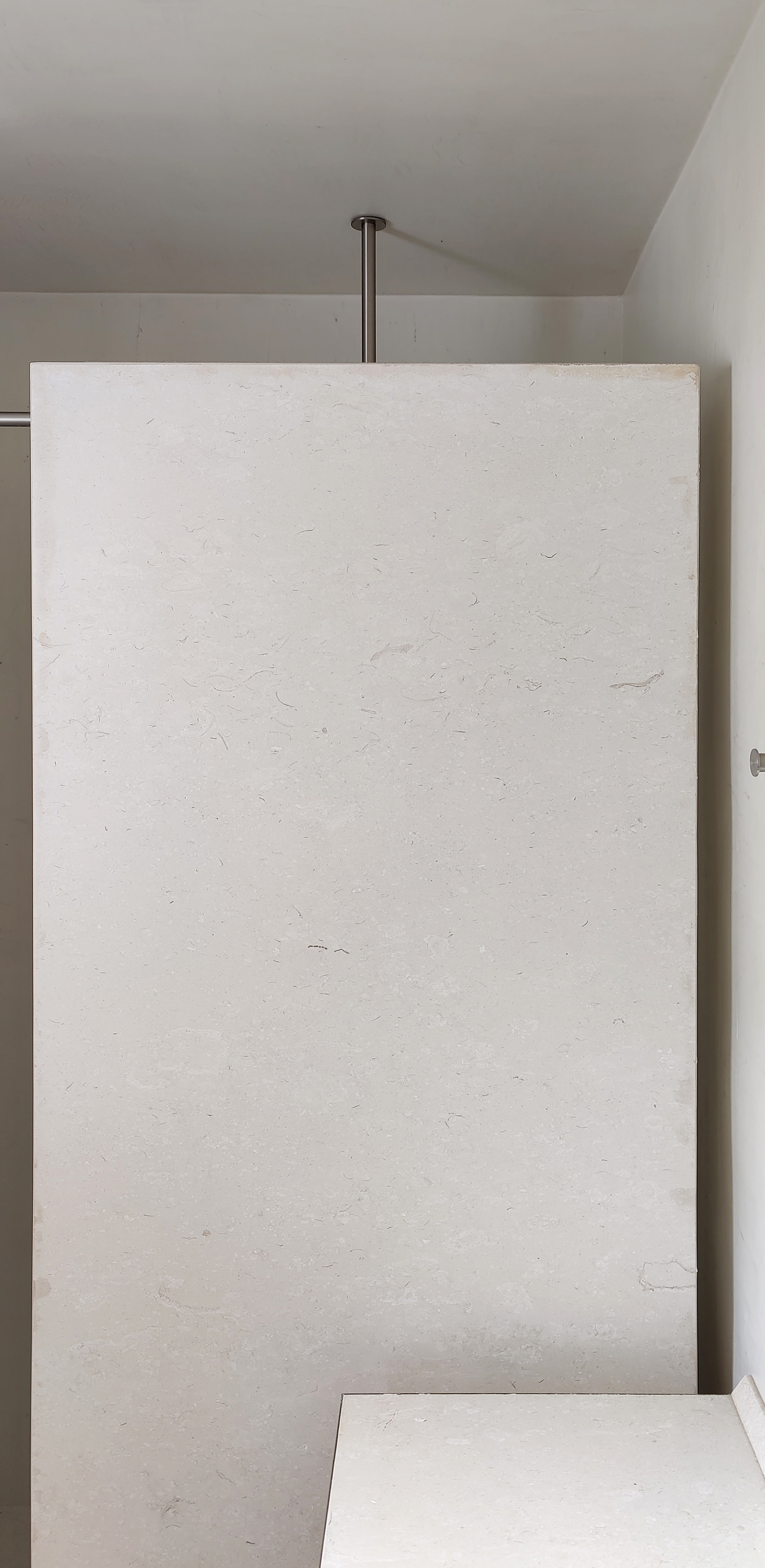 Bathrooms remodeling and furniture design I 15 m2 I Madrid 2020

production: Creatio Obras y Rehabilitaciones S.L.
photo: Jorge Borondo
The comission was for three bathrooms with very different spatial characteristics but an obligation to achieve a uniform identity. The design focused on common materiality and a subtle tension between volumes.

Each bathroom hosts a countertop built in iron, brick and plaster, with a limestone sheet over them and recycled brass finishings. They are designed according to size and usage. Several mobile birch drawers were designed and built to allow a versatile and clean storage.

The shower niches were coated with white cement plaster using brass strips as joints between the plaster and the oak flooring.